Visma.net Project Management
The best Visma.net Project Management business development projects from us!
What can Visma.net Project Management do for your company?
Sell more
Sales and customer relations have important roles in project business. Systematic routines, transparency and a PSA software that supports sales personnel's work accelerate business growth and guarantee excellent results.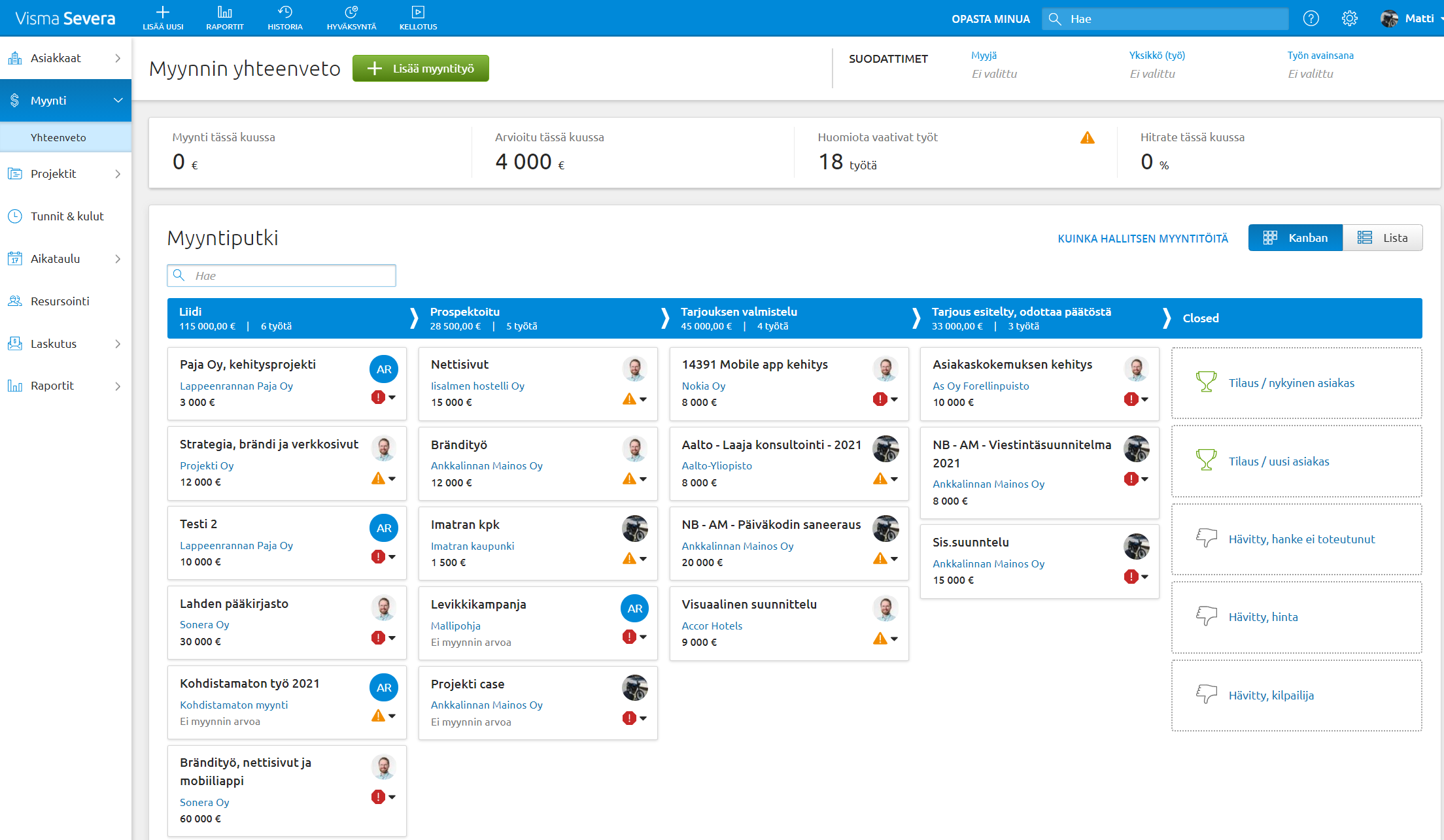 Manage projects better
Professional project management forms the bedrock for successful business. Using software that supports the duties of project leaders and client managers creates a basis for profitable high-quality projects.
Lead with reliable information
Managing a business requires up-to-date reliable data of sales and projects, as well as profitability and team productivity. Visma.net Project Management reporting collects the data for you!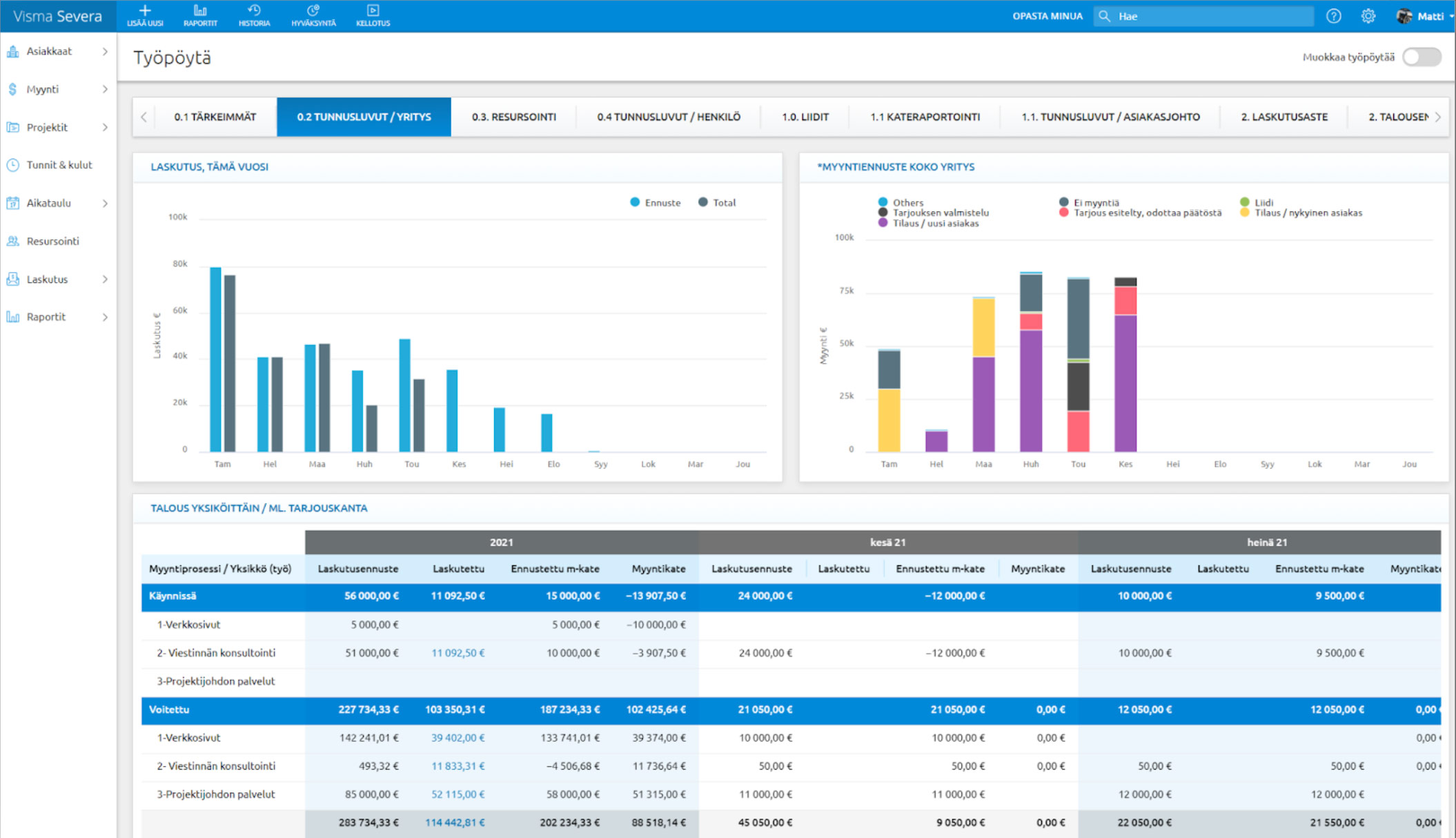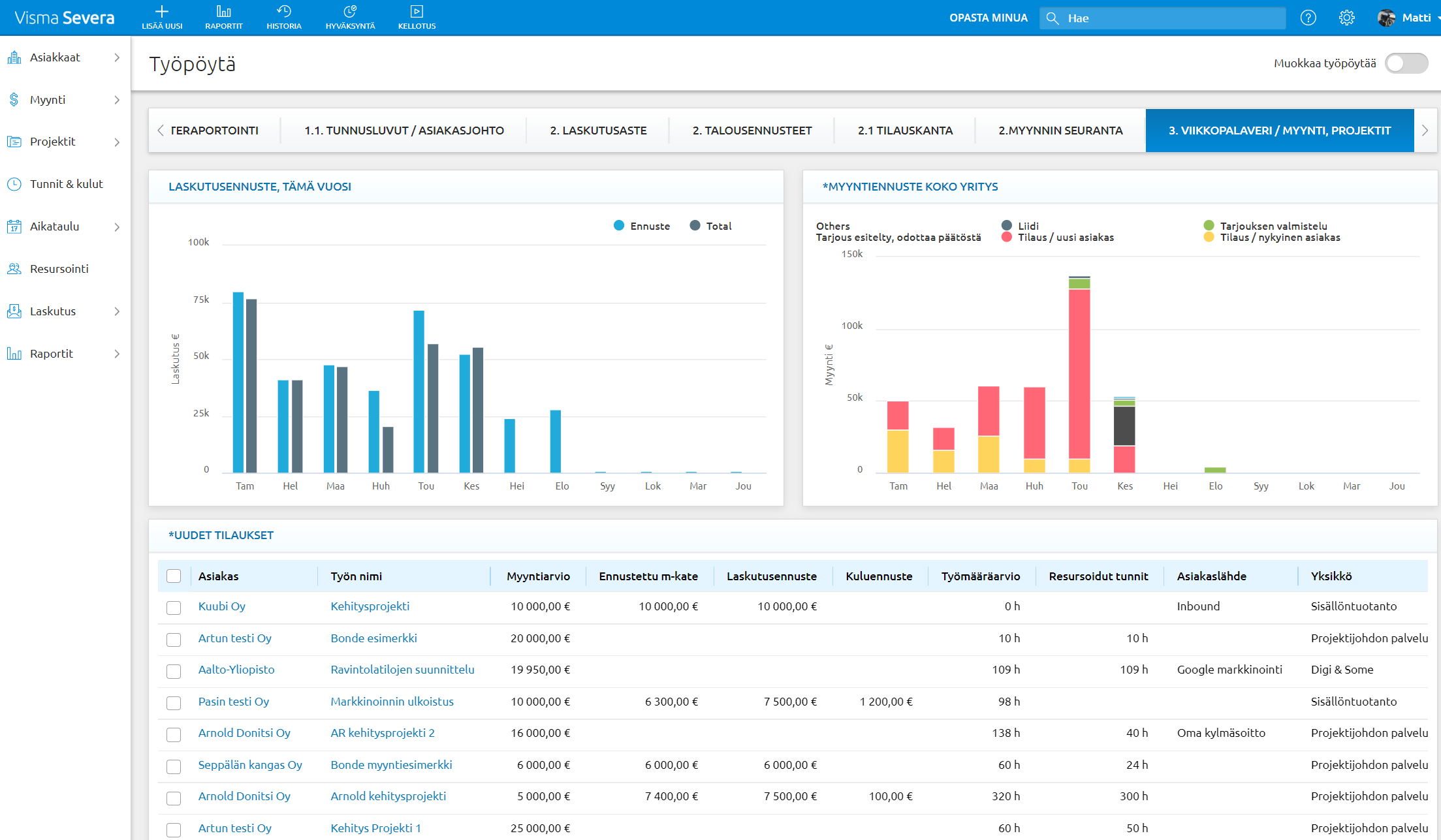 Manage the company´s finances in a modern way 
Financial management is usually largely responsible both for the state and the numbers of different business operations. Visma.net Project Management allows you to modify reports to indicate the data you consider necessary, which automates and adds reliability to controlling business finances.
Keep your working hours up to date
Visma.net Project Management provides several options for tracking time and absences. You can choose mobile tracking or use the timing feature, whichever suits you best. Knowing your flextime and your productivity helps you plan all your activities!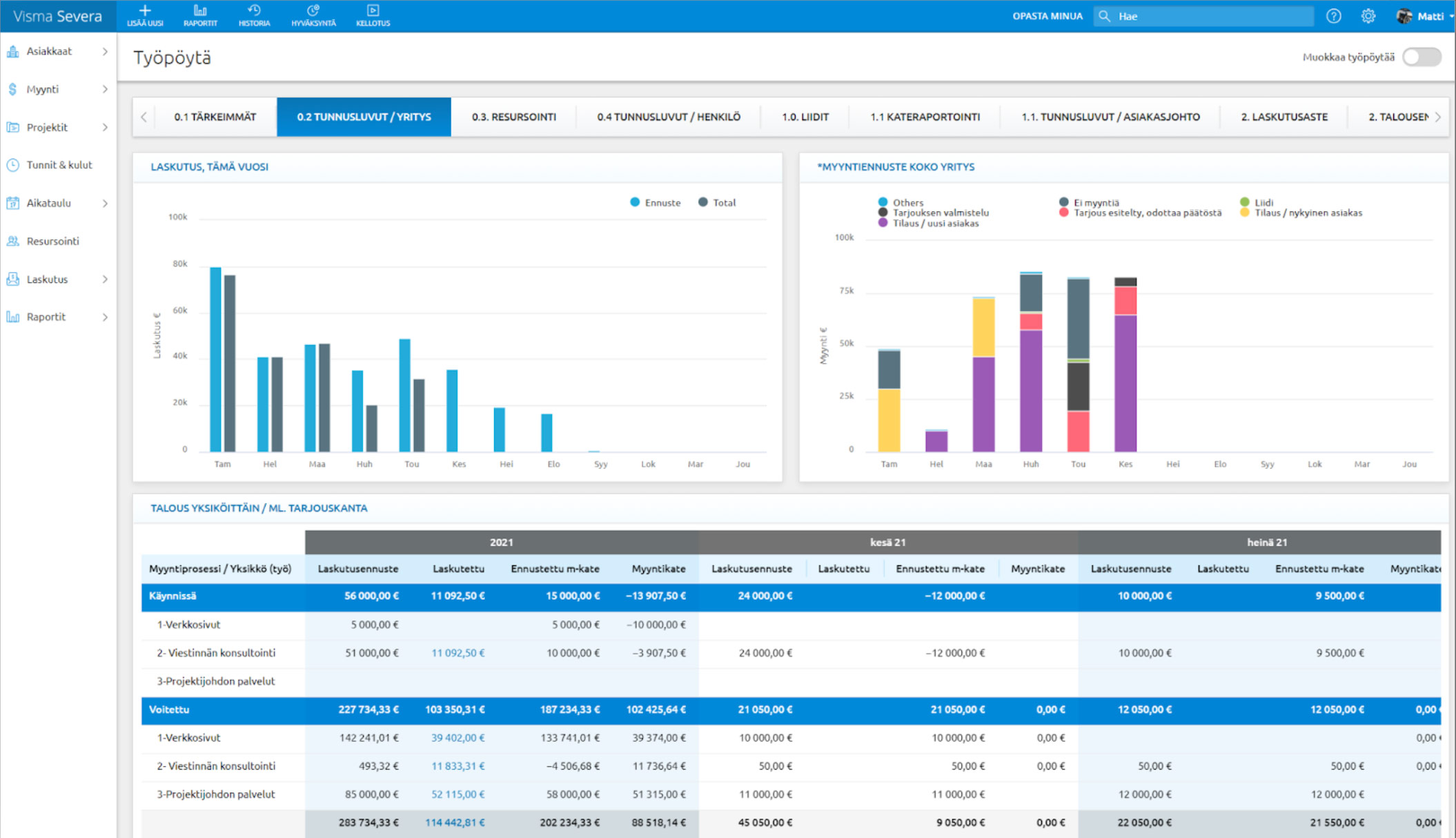 How can we help you use Visma.net Project Management?
Consistent and measurable methods
We help your management create reliable indicators and consistent methods for your business processes. Consistency helps people understand how and why work hours are reported, which details should be updated in project management, and what is the necessary accuracy of sales and invoicing forecasts.
Better predictability
Managing the future in the business of professional services is dependent on availability of sales and invoicing forecasts as well as their accurate content. We design forecast models to help you significantly accelerate your sales, recruitment process, and financial administration.
Bedrock for profitable business
Companies should always recognize the services and clients that possess prospects for continuous success and business growth. At the same time it's important to improve the services that fall short of their set goals. We help you identify and create segmentation that can be used to systematically control margins and build a solid bedrock for improving profits.
Skillful software usage
It is extremely important to provide professional training for all users on processes as well as software usage. Management chooses what the key indicators will be, and our experienced specialists provide efficient basic and advanced trainings to make everyday software usage smooth for sales, project management and workhour tracking.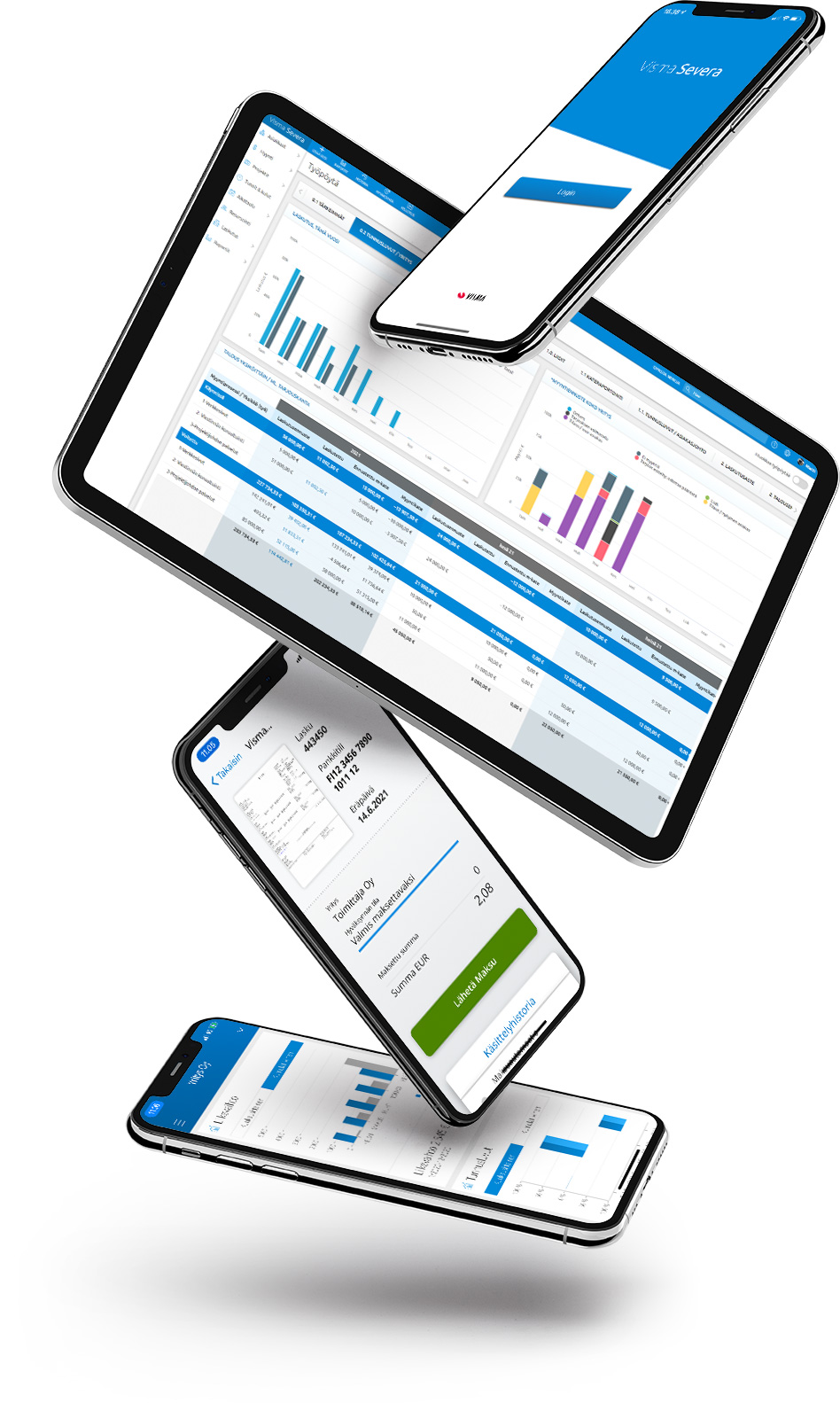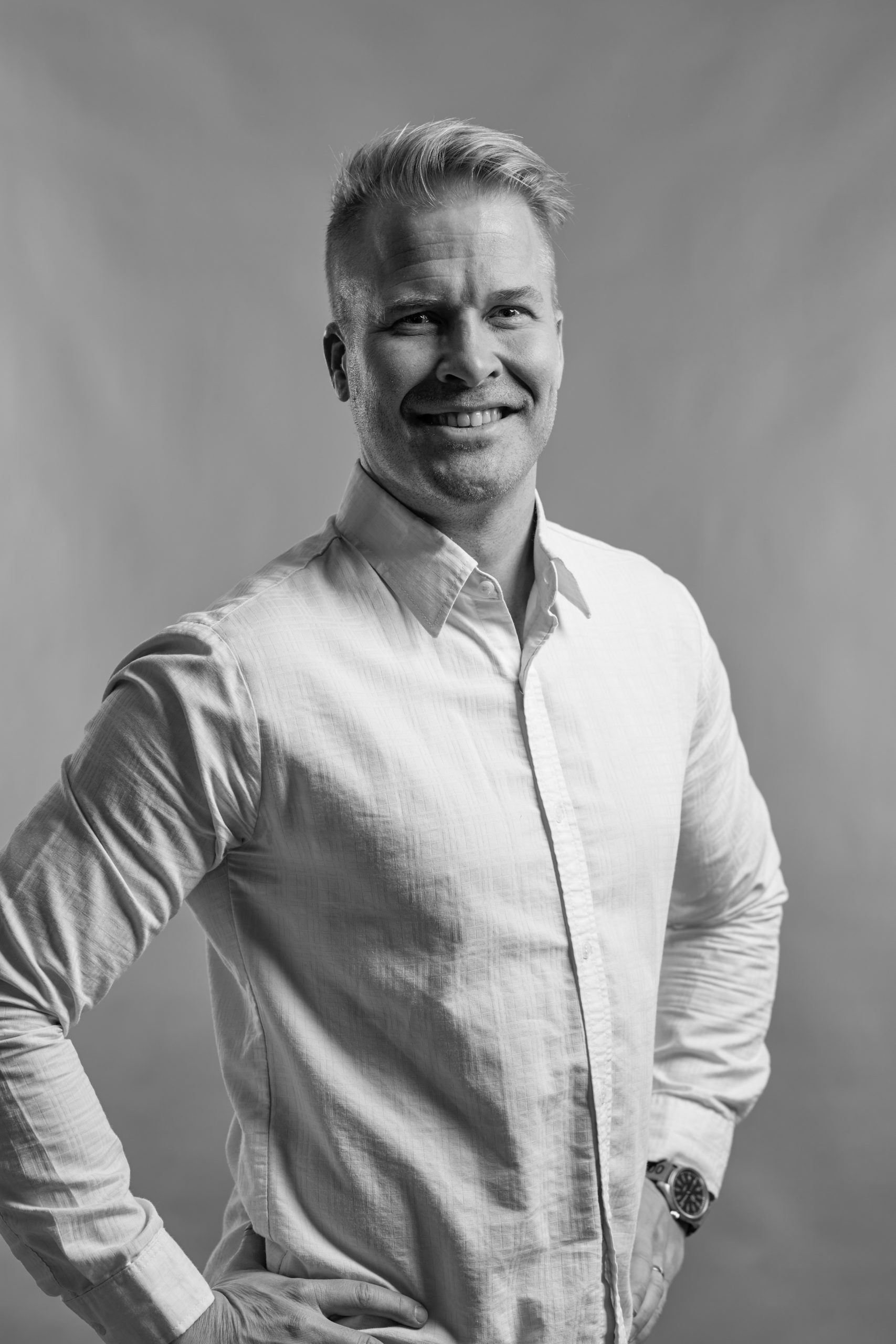 Matti Tiilikainen
CEO, partner
Matti is the founder of Askele Oy.
More than 15 years of experience, hundreds of successfully completed business development projects and as many satisfied customers. Here are just a few reasons behind Matti's unique expertise, and which also guarantee the professional and high-quality development of your business.
+358 50 324 6655 | matti.tiilikainen@askele.fi
Book a meeting with me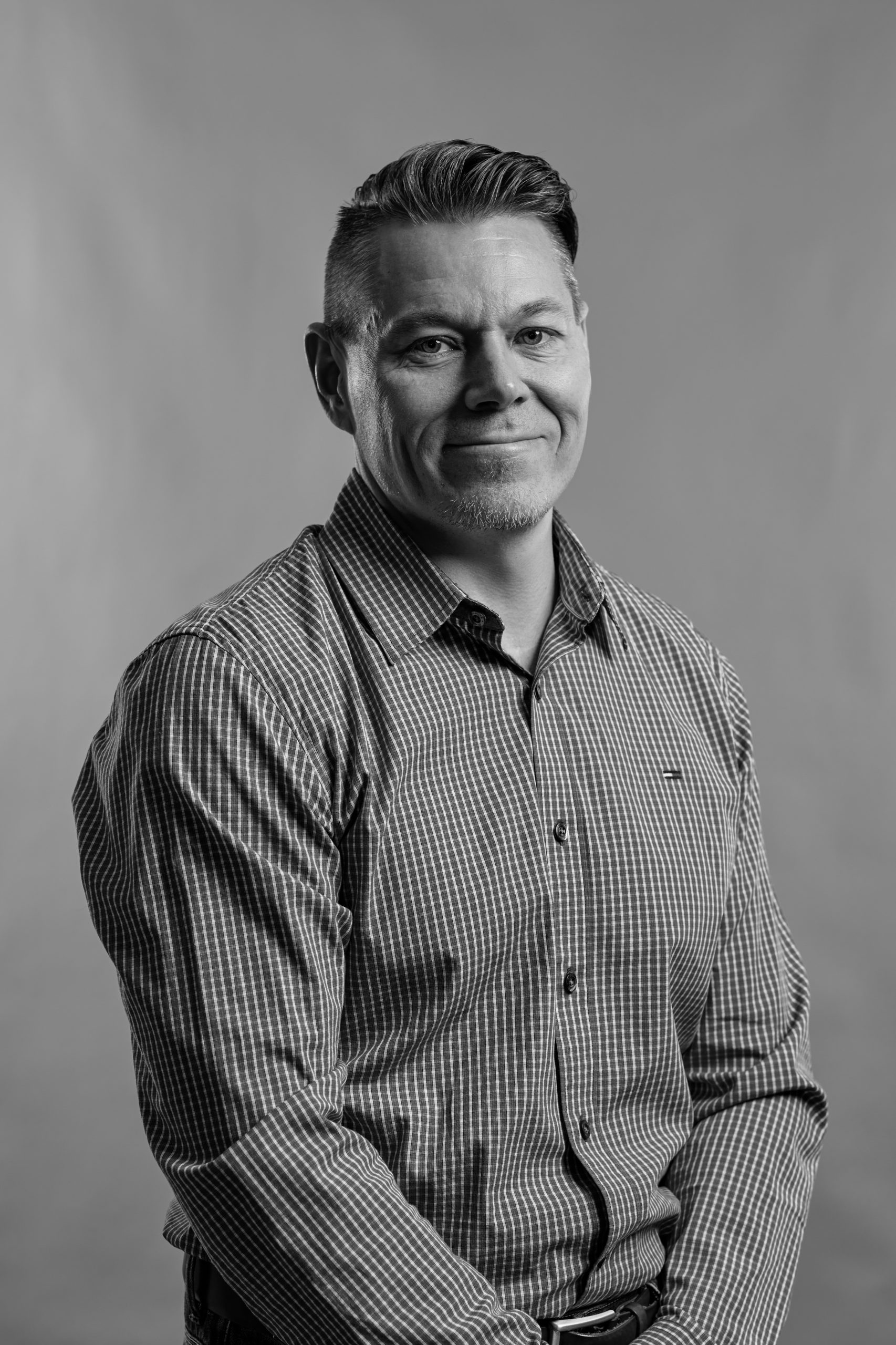 Arttu Rossi
Consultant, partner
Arttu's precision in project management, punctuality in documentation and confidence in customer training are largely due to his background in the teaching field. His organized methods and genuine enthusiasm in helping customers is reflected in his work and brings good results!
+358 45 111 9343 | arttu.rossi@askele.fi
Book a meeting with me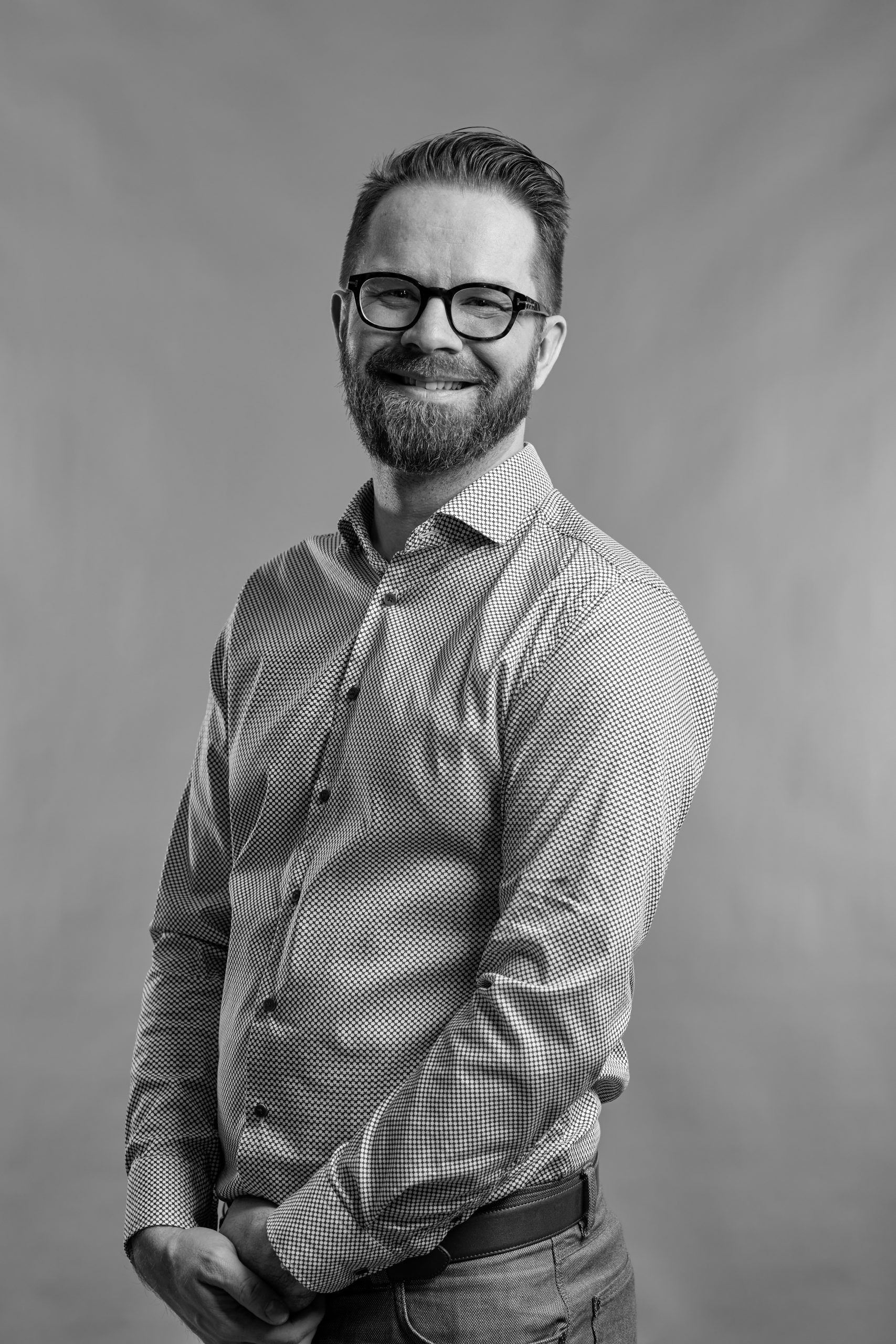 Pasi Koskinen
Consultant, partner
Systematic and precise, Pasi is an expert in sales and operations management. Together with the client, he prepares clear goals for the business development project and produces high-quality documentation in all phases of the project. He has gained his professional skills by previously working in the IT and advertising industries.
+358 40 141 4141 | pasi.koskinen@askele.fi
Book a meeting with me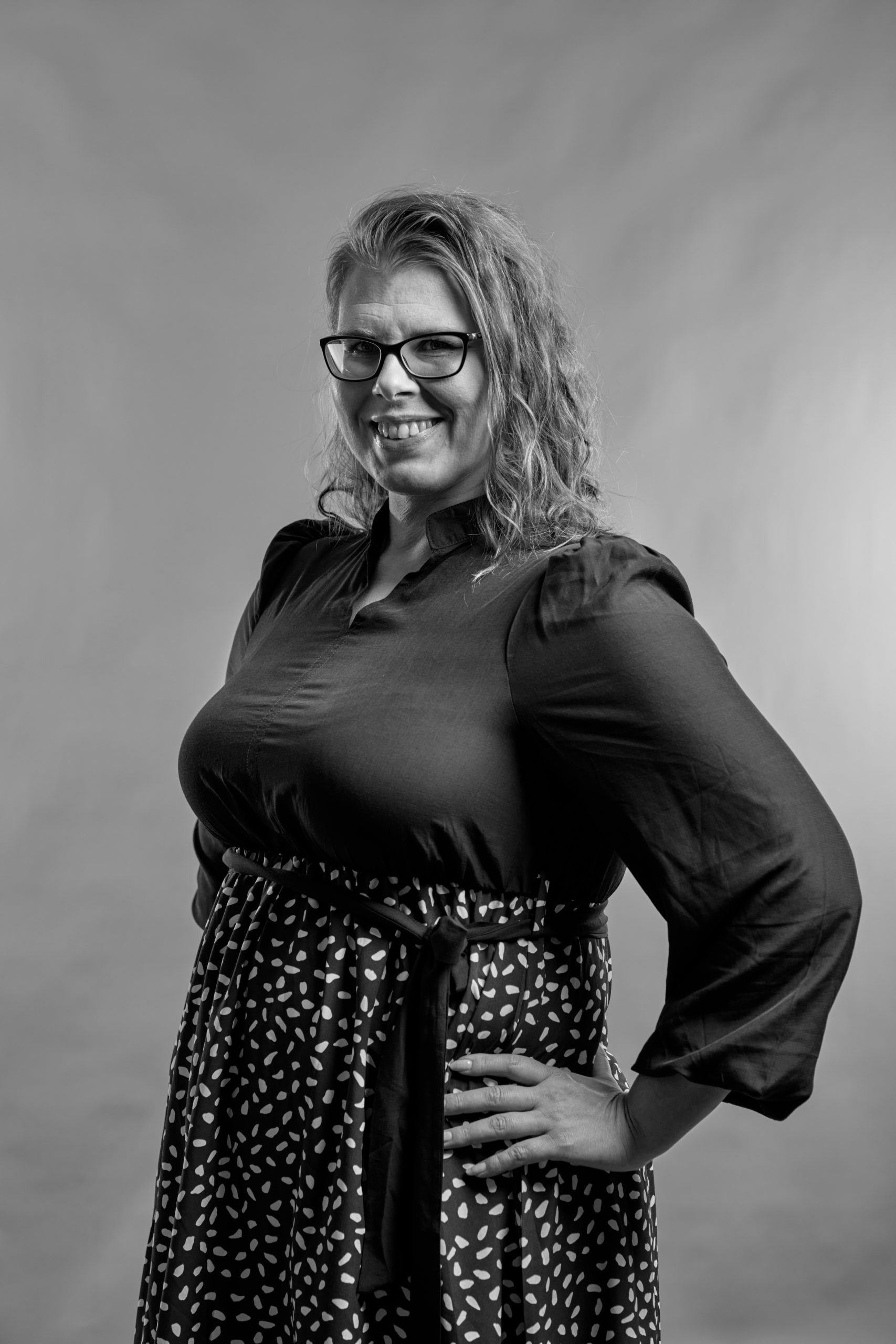 Hanna Karppinen
Product manager
Hanna is responsible for applications developed by Askele and helps customers with integration matters. Almost 20 years of experience in the IT sector and working with B2B companies have given Hanna extensive expertise, business understanding and technical skills.
+358 45 234 8646 | hanna.karppinen@askele.fi
Book a meeting with me