Don't waste another hour!
Askele Insights Hours frees up time for managers, supervisors and HR-personnel. A visual, weekly summary, allows you to focus in the most important subjects and makes sure you are always informed about your team's productivity, flex time and abcences.
You can also activate a daily reminder, so that busy employees don't forget to register their daily hours.
Shoot us a message and take your team's productivity to next level!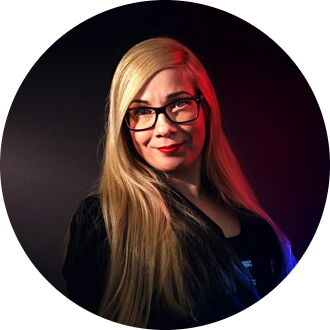 Insights add-ons help us so much! Management reporting quality is better than before and forecasting more reliable. What is most important, Insights application support employees' daily routines!
Sanna Rautio, Head of operations
Avidly Oy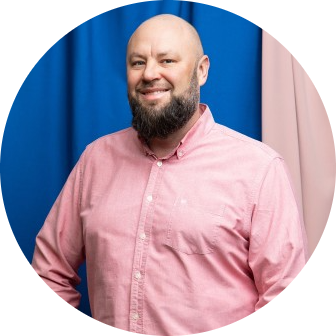 I fell in love with Askele Insights Projects the first day and definitely recommend to other account and project managers also! I have used Visma PM for over ten years and it has never been so easy to keep the project data up-to-date.
Simo Vunneli, Account director, partner
Kaimana Oy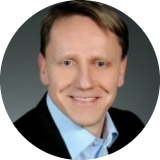 With Insights Hours, employees now have better visibility into their own working time, which both reduces errors and encourages maintaining a regular recording rhythm. In HR-perspective, Hours has helped to notice changes and react faster, as it is now possible to monitor important worktime easily, quickly and regularly.
Jarkko Suokas, Financial Director
Azets Insight Oy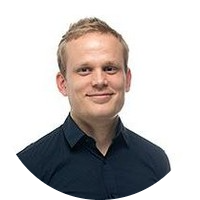 The Hours application especially helps employees in recording their hours. The visual summary for managers helps monitoring team's work time and productivity.
Sampsa Palva, CEO
Studio Puisto Oy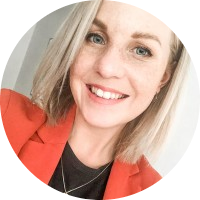 Project application helps busy project managers a lot, when you don't need to stress about keeping project data and forecasts up-to-date. The process is fast and frees up time for client work!
Jenni Lehterikorpi, Business unit director
Advertising agency Ilme Oy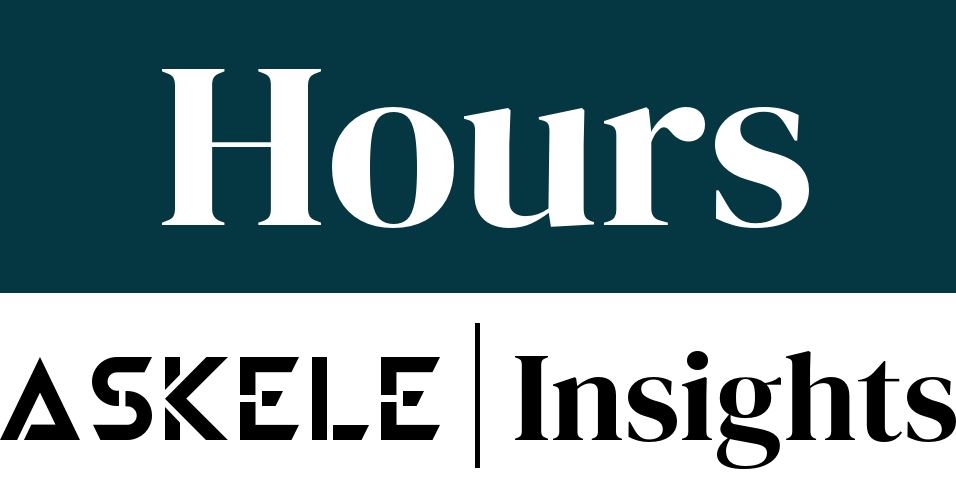 Askele Insights Hours integrates to Visma.net Project Management / Visma Severa and helps employees to enter their time on a daily basis. In addition to this, it supports managers in managing their team and people.
Implementation as an add-on function of Visma.net Project Management / Visma Severa is really fast and added value is created right from the day one.
For HR-people and team leaders
The application enables visual and fast monitoring of the team's working time. Possible deficiencies and errors are easier to spot, and flextime tracking supports the management of workload. Travel reimbursements will also be approved on time.
For employees
The application reminds employees to record hours daily and inspire them to follow where time is spent.  Billable work will be recorded more precisely, which improves the company's profitability.
Free up administrative time for productive work
The application creates automatic alerts and visual summaries for people who are responsible for monitoring the personnel's working hours and ensuring the correctness of the entries. Fewer reminders and smoother administrative processes.
Why Askele Insights Hours?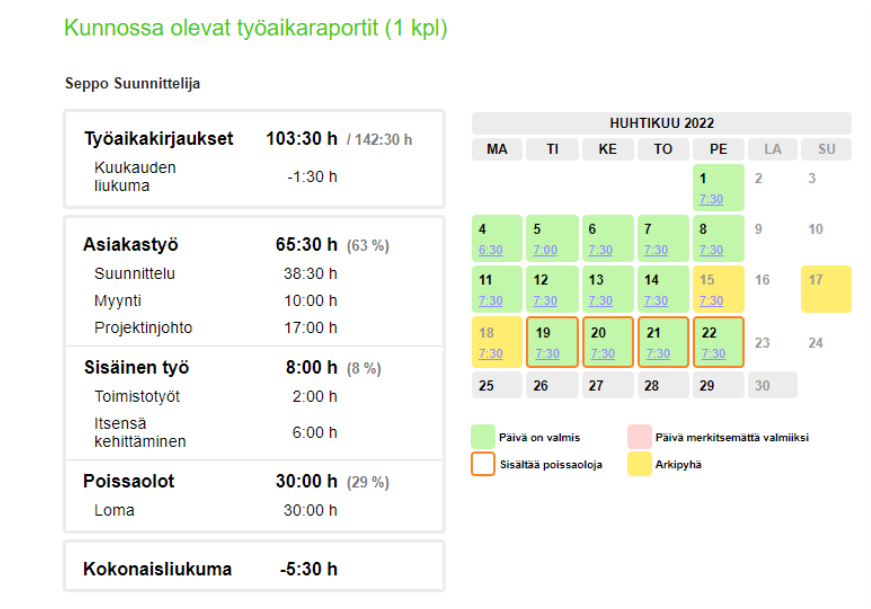 Loved by HR and team leaders
The summary of team's hours and absences makes it fast to spot any issues with workload or recorded time. Managers can also get a reminder when travel reimbursements are waiting for approval.
Free up time from administrative work
Visually informative summaries are sent to supervisors and admin people, to reduce the time spent on searching errors or missing hours from customer invoicing and work time reporting. When the human interaction (nagging!!!) can be left out, communication also becomes more neutral.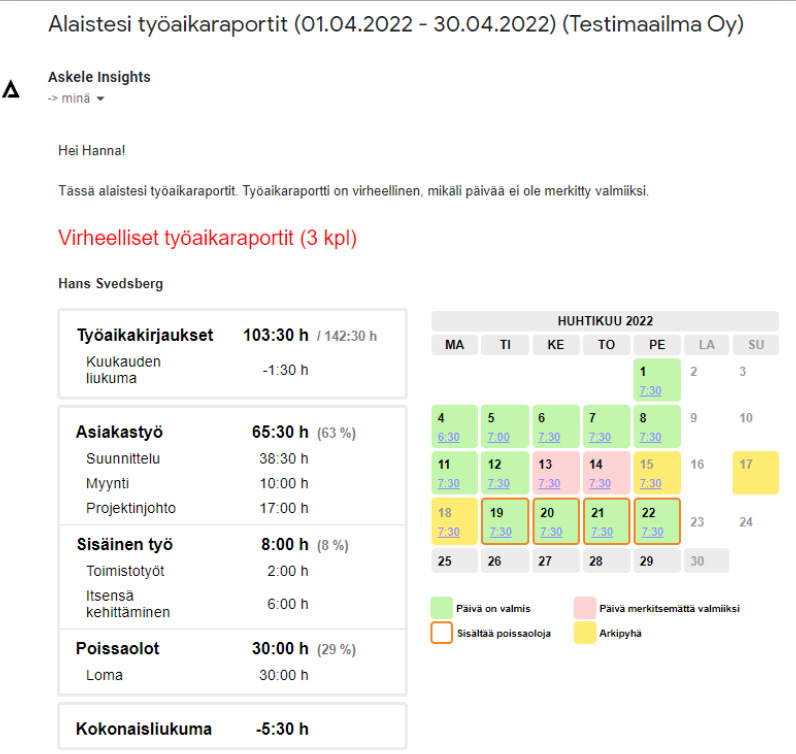 Support employees in daily hour entries
You can also activate daily reminders for employees. It sends a daily reminder, if the previous working day has not been completed and also creates a visual summary of their work weeks.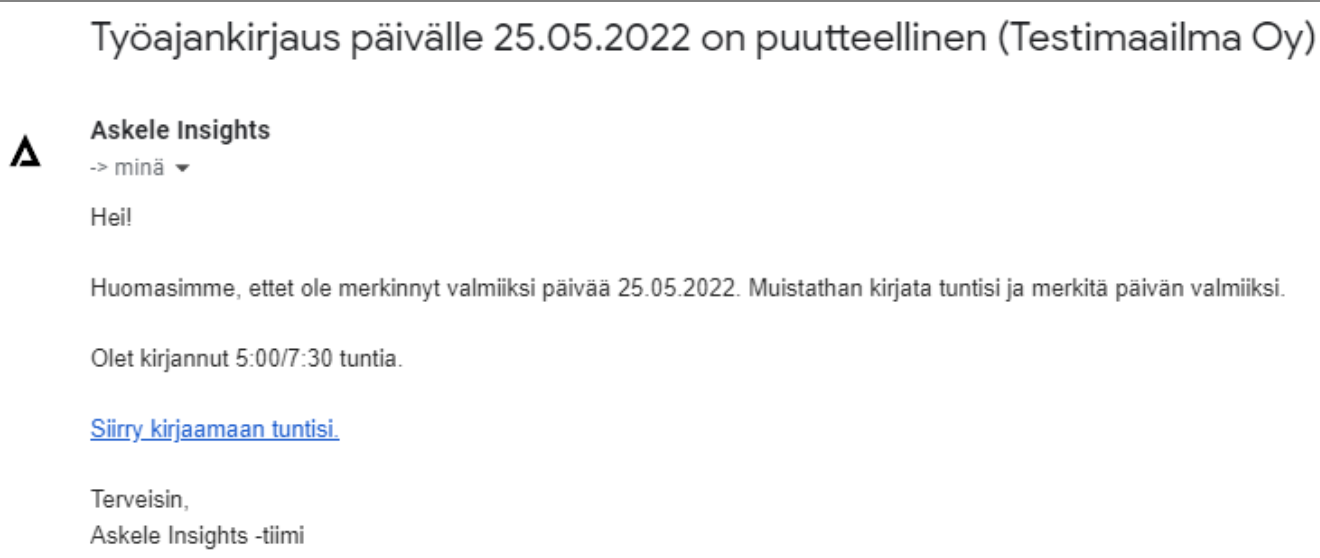 Price
Organization, >10 people:
100 € / month / company +
2,00 € / month / person
Implementation fee 1050 €
Contract term 6 or 12 months.
---
Organization, <10 people:
50 € / month / company +
2,00 € / month / person
Implementation fee 525 €
Contract term 6 or 12 months.
Implementation
In the remote workshop, company's processes for time tracking and travel reimbursement handling are discussed and the settings for Askele Insights Hours are agreed.
Implementation fee includes:
1h remote workshop
Technical implementation of the service
Monitoring and quality assurance
Possible changes to the specification
Staff training
Documentation
The duration of the workshop is an estimate. Billing in advance.
Prices VAT 0%. Askele Oy reserves the right to price changes.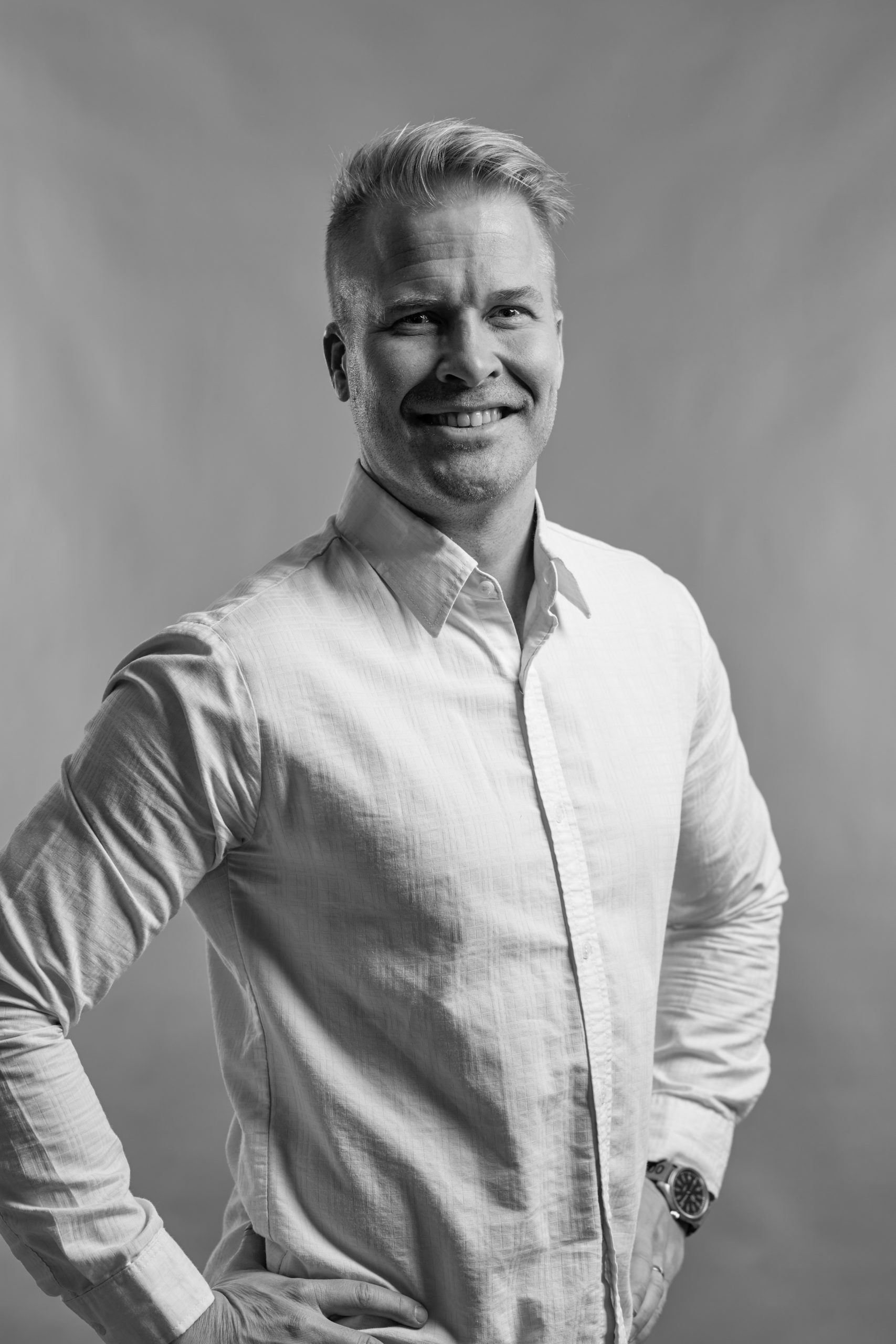 Matti Tiilikainen
CEO, partner
Matti is the founder of Askele Oy.
More than 15 years of experience, hundreds of successfully completed business development projects and as many satisfied customers. Here are just a few reasons behind Matti's unique expertise, and which also guarantee the professional and high-quality development of your business.
+358 50 324 6655 | matti.tiilikainen@askele.fi
Book a meeting with me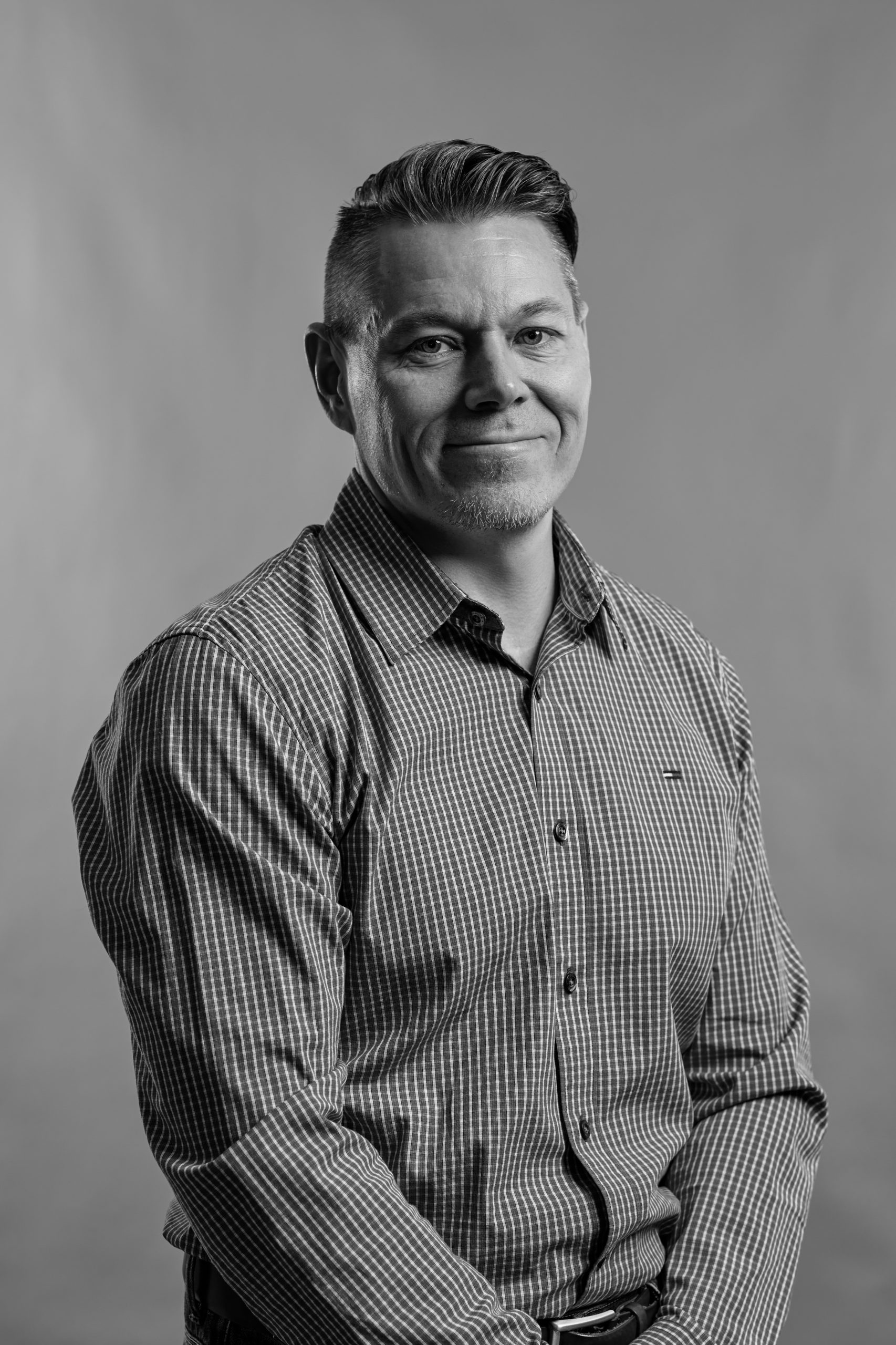 Arttu Rossi
Consultant, partner
Arttu's precision in project management, punctuality in documentation and confidence in customer training are largely due to his background in the teaching field. His organized methods and genuine enthusiasm in helping customers is reflected in his work and brings good results!
+358 45 111 9343 | arttu.rossi@askele.fi
Book a meeting with me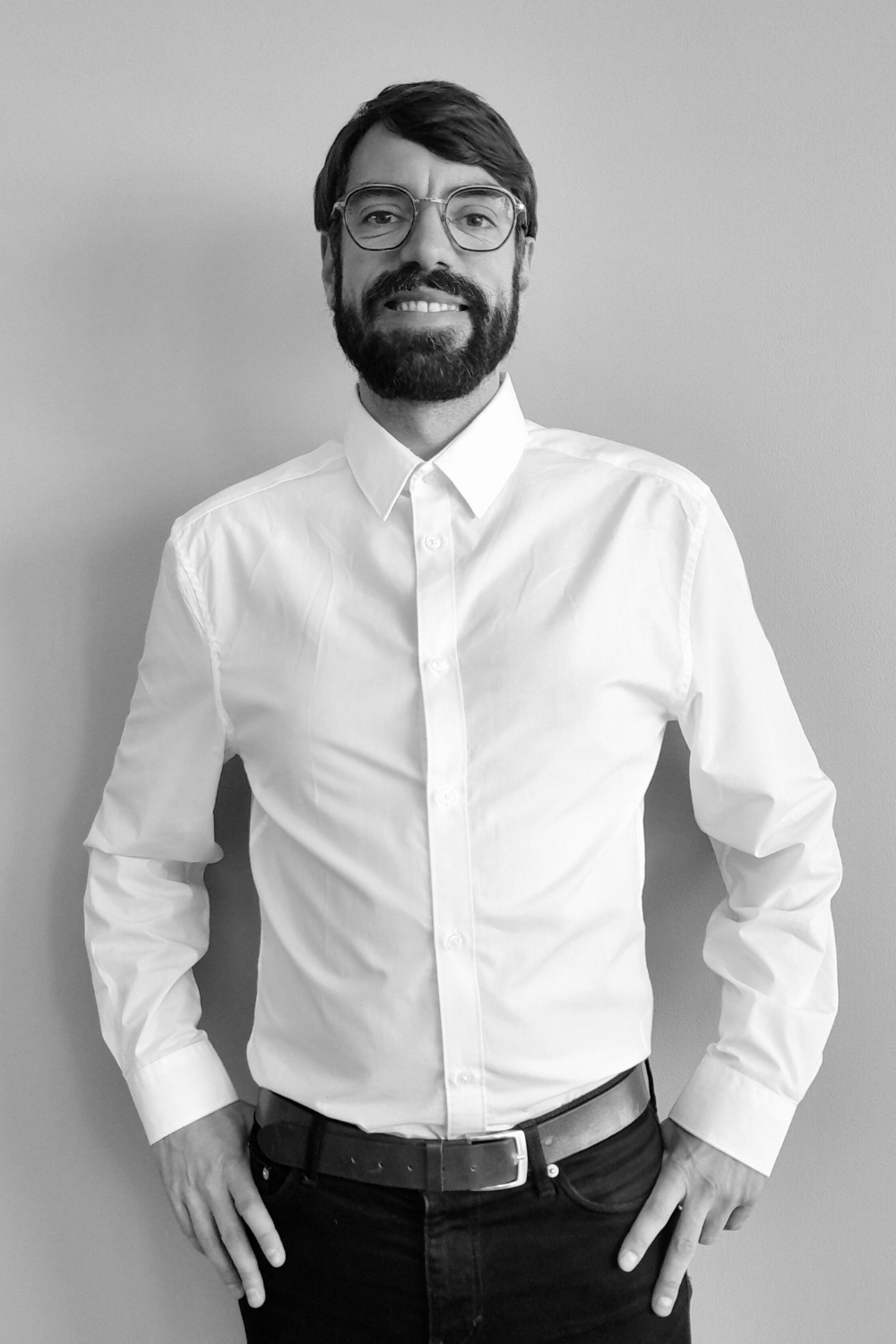 Theodor Ödlund
Account Manager
Theodor is a seasoned B2B sales professional with more than ten years of experience. He has a proven track record of working with clients in the architectural and advertising industries, delivering solutions that address their specific business challenges. Theodor´s innovative and passionate approach has resulted in numerous success stories for his customers.
+46 73 825 06 64 | theo.odlund@askele.fi
Book a meeting with me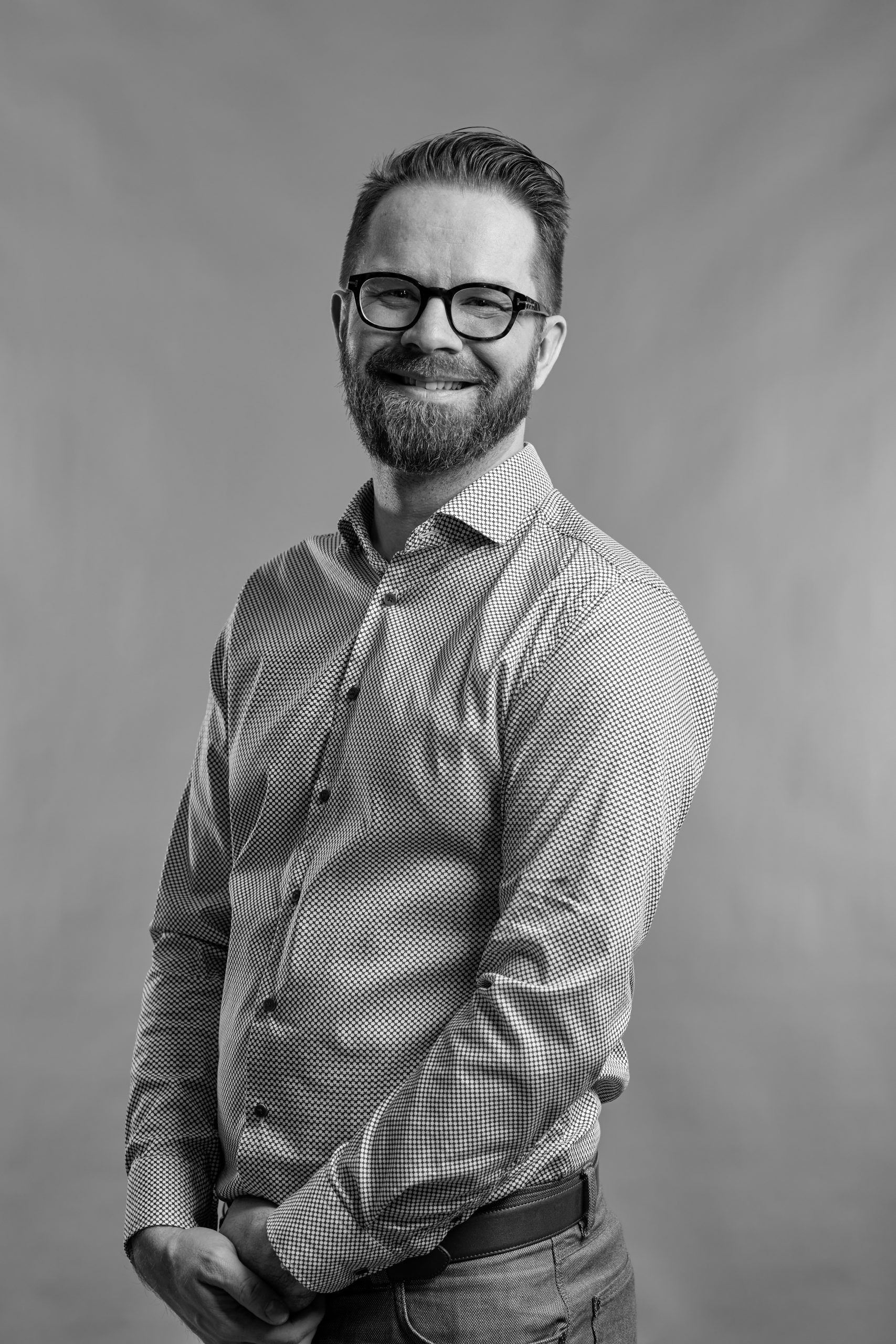 Pasi Koskinen
Consultant, partner
Systematic and precise, Pasi is an expert in sales and operations management. Together with the client, he prepares clear goals for the business development project and produces high-quality documentation in all phases of the project. He has gained his professional skills by previously working in the IT and advertising industries.
+358 40 141 4141 | pasi.koskinen@askele.fi
Book a meeting with me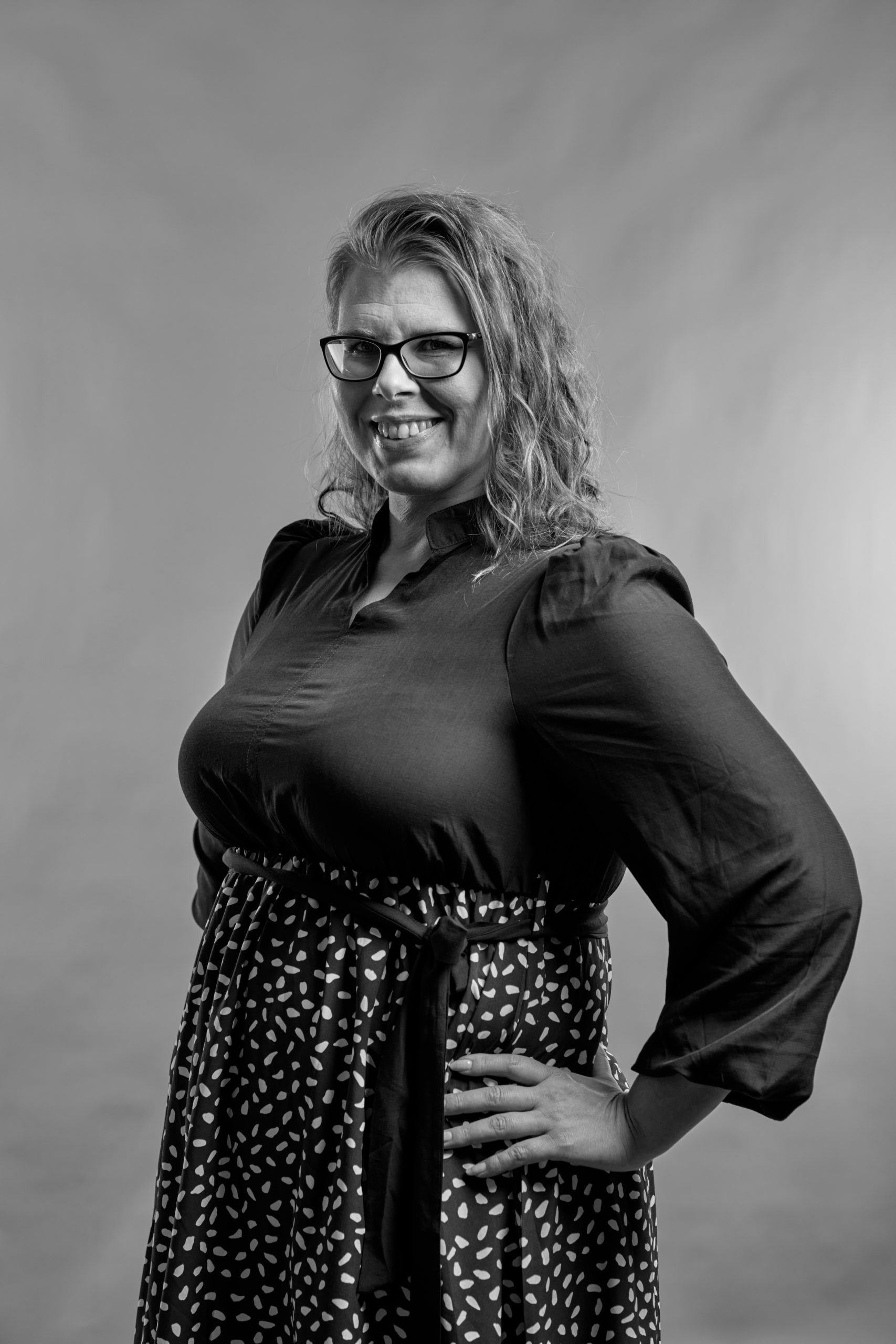 Hanna Karppinen
Product manager
Hanna is responsible for applications developed by Askele and helps customers with integration matters. Almost 20 years of experience in the IT sector and working with B2B companies have given Hanna extensive expertise, business understanding and technical skills.
+358 45 234 8646 | hanna.karppinen@askele.fi
Book a meeting with me